The Home Trust Secured Visa* Card is your best chance to get the credit you deserve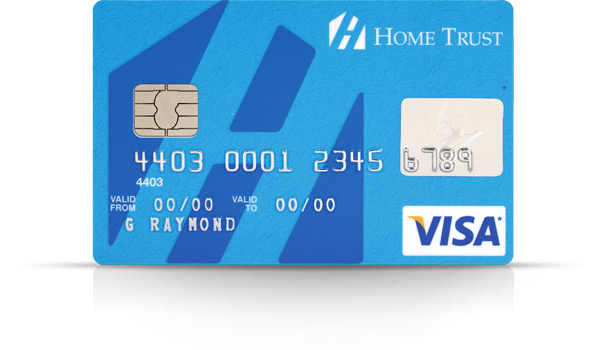 Build or re-build your credit, even if you've had credit difficulties in the past, or have never had a credit card before! An excellent opportunity to establish your credit rating. Virtually everyone is approved.
With your new Home Trust Secured Visa Card, you can:
Rent a car. Make purchases over the phone or internet. Plan and go on a vacation. Reserve a hotel room.
Access cash anytime, anywhere from over 1 million ATMs around the world displaying the Visa logo.
The Home Trust Secured Visa is a credit card that requires a security deposit for eligibility. Your credit limit is then set at the amount of the deposit. You can put down as little as $500, or as much as $10,000.
If you decide to cancel your card, you can just pay off your outstanding balance, and you'll get your security deposit back from Home Trust. And Home Trust is a Member of Canada Deposit Insurance Corporation (CDIC) (1-800-461-2342).
The application process is very simple and almost everybody is approved! Of course, if your application is not approved, your security deposit will be immediately returned to you.
Application and More Information